Bluetooth Changes in Windows 10 Updates
Last Update: October 30th, 2020
Article ID: 696089
Windows 10 Creators Update
One of the biggest changes is that Bluetooth devices are now grouped with other devices in the 'Settings' > 'Devices' options instead of appearing separately in their own Bluetooth management window. Because of this, adding new Bluetooth devices has become more complicated, requiring a couple more clicks than in previous Windows 10 versions.
In previous Windows 10 versions, some devices, such as headphones that used both Bluetooth Classic and Bluetooth Low Energy, were listed twice in the settings window. This made it easy to connect to the wrong service by mistake. In the Creators Update, they are now listed as a single device.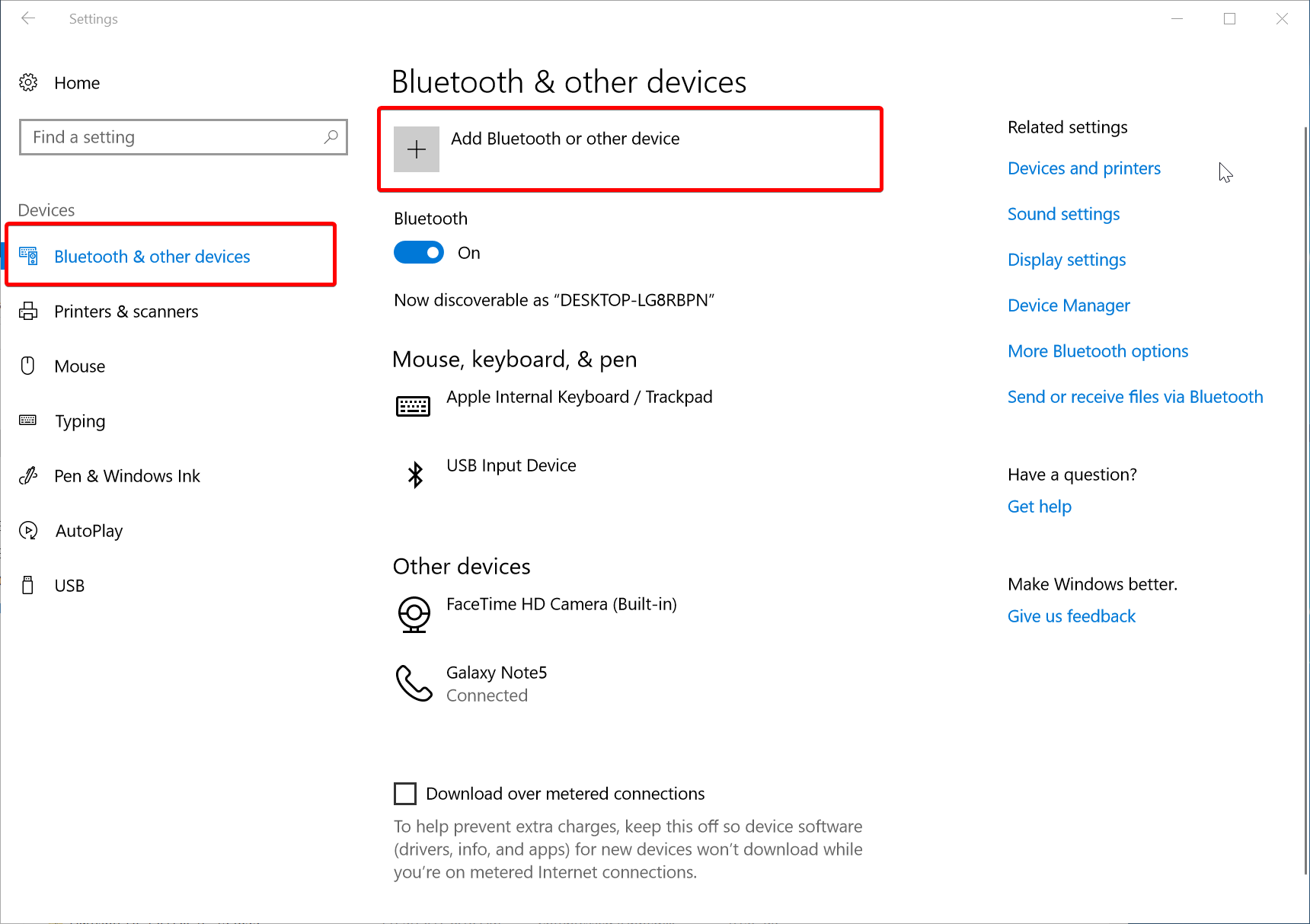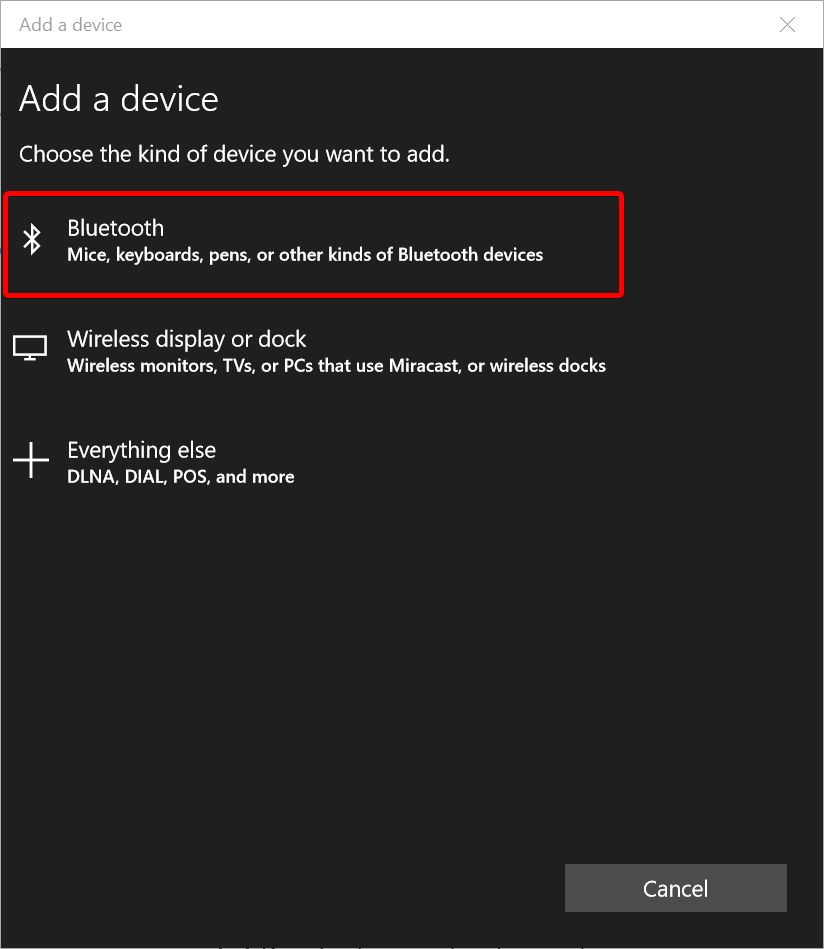 New Features
Audio Improvements
While some remaining issues with audio profile selection still cause Windows to use low-quality audio, there are some new improvements in this release. The biggest changes are the inclusion of Wideband speech support for Bluetooth devices that have this capability. This means Cortana, which previously disallowed the use of Bluetooth headsets, can now use them! Lastly, Windows applications are also able to use more of the buttons and controls on devices, such as pick-up, hang-up, hold, call waiting, and others if applications choose to use them.
Proximity-based System Lock
Monitoring the proximity of Bluetooth-enabled devices like smartphones and fitness trackers can be a great way for your computer to know if you've stepped away from it. Windows 10 Creators Update takes advantage of this ability by offering a proximity-based locking feature.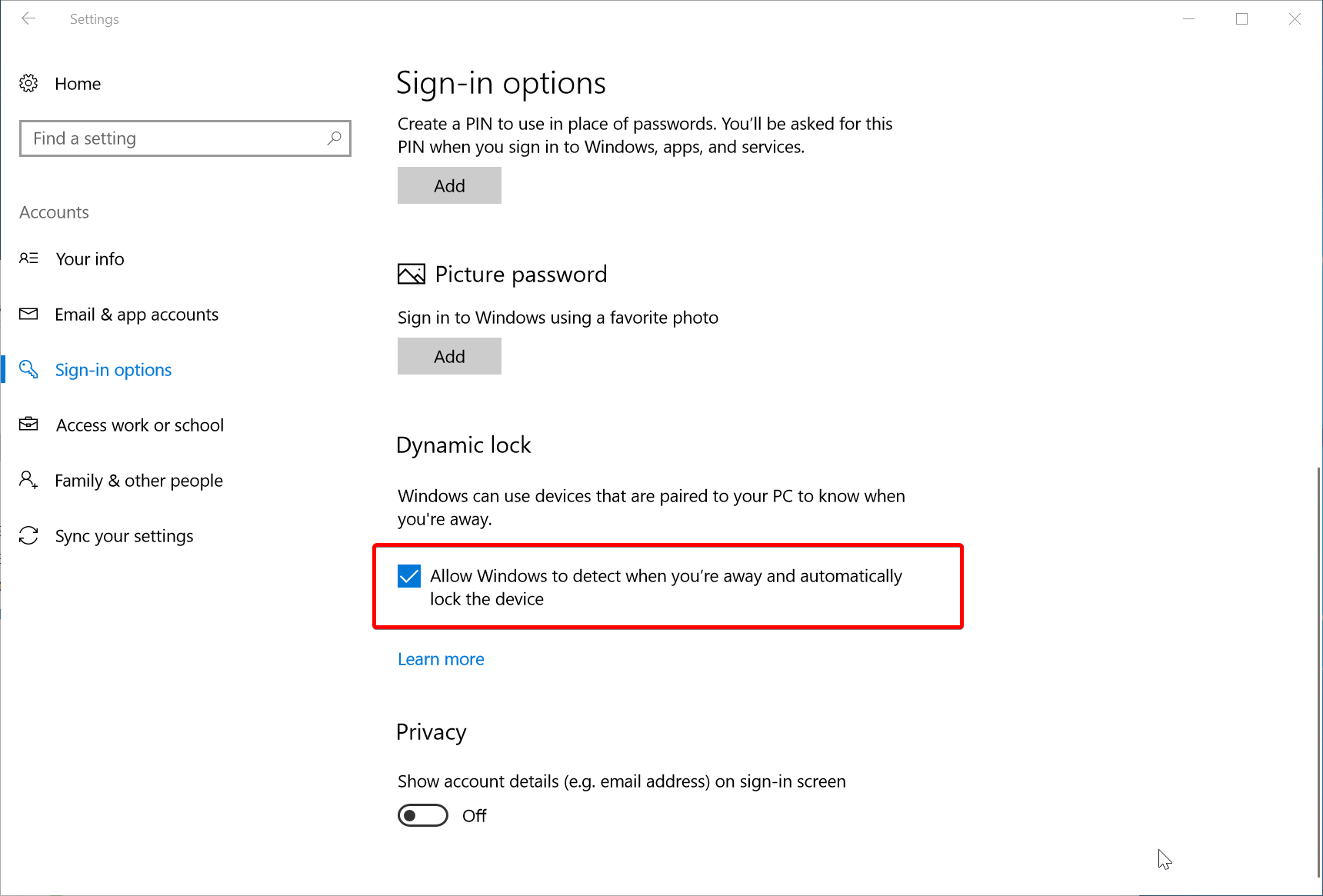 Just navigate to 'Settings' > 'Accounts' > 'Sign-in Options' to find the options shown above.
Changes Under the Hood
For now, most changes under the hood apply primarily to developers, but they will likely become useful to end-users as well as developers integrate the new functionality into their apps. The biggest improvements are the inclusion of a GATT server that allows Windows to expose data to other devices through Bluetooth Low Energy, and the ability to communicate with Bluetooth Low Energy devices that aren't explicitly paired to the PC.
You learn more about these under the hood changes in Microsoft's blog article posted earlier this year in anticipation of the Creators Update release .