Originally authored by: Bernie Thompson, July 4, 2011
Start by going to the Device Manager. Once there do the following: Expand the Ports '(COM& LPT)'

You should be looking at something like this:

As you can see Windows has set the port to COM10. However many legacy applications expect the port to be between 1-4. Let's change that:Right click on the device and click on 'Properties'.

Click on 'Port Settings'. Then click on 'Advanced…'.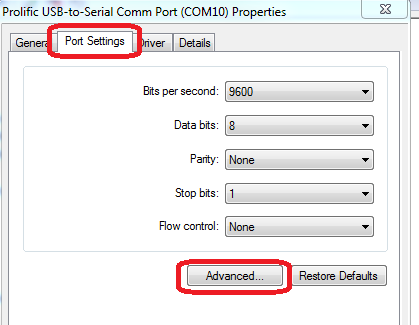 Once you're in 'Advanced Settings for COM10' on the bottom you can see the 'COM Port Number: COM10'. Click on that to change it to the lowest possible number (between 1-4).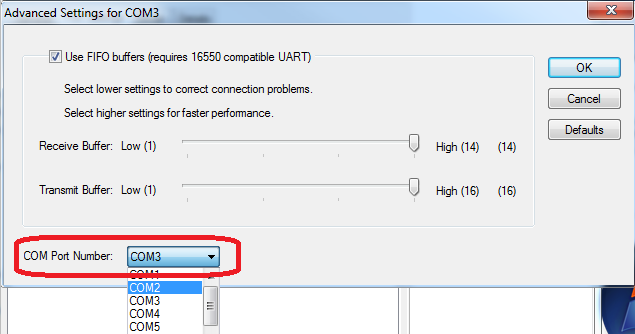 Then click 'OK' on all open Property Windows. Now the device should look like this: