Originally authored by: Aaron Knopf, February 2, 2012
Here's a scenario our customers frequently describe: "I just got a new USB-based printer and want to share it between two computers. But the printer isn't networkable. What should I do?"
The inexpensive solution: Plug the printer's USB cable into the computer where you have something to print. Repeat as needed.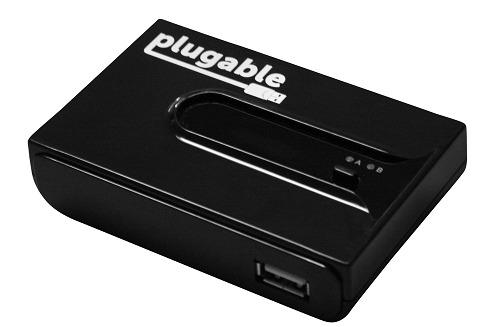 The easier solution: Get the Plugable USB2-SWITCH2 for fast, one-touch switching of the printer–well, really any USB 1.1/2.0 device or hub–between two computers.  One computer has access to the device at a time.
For anyone who's been involved with information technology for a while, the practice of using a switch to share access between multiple computers and a device is not new. But the power of USB dramatically enhances the potential of what can be shared.
In the days before USB, you had to buy a specialized switch that was compatible with the connection cable used by the device to which you wanted to share access. For example, a keyboard-video-mouse switch–abbreviated as a KVM switch–provided switched access to just those three devices.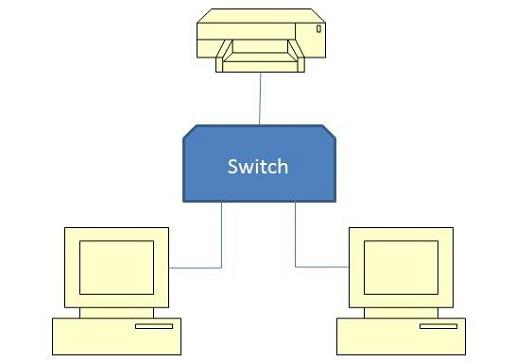 Now with a USB-based switch, you can set up switched access between two computers to any USB 1.1/2.0 device–no specialized switch boxes necessary for each device. And if you connect the switch to a USB hub, you'll have switched access to all the devices connected to the hub. This can offer a lot of flexibility.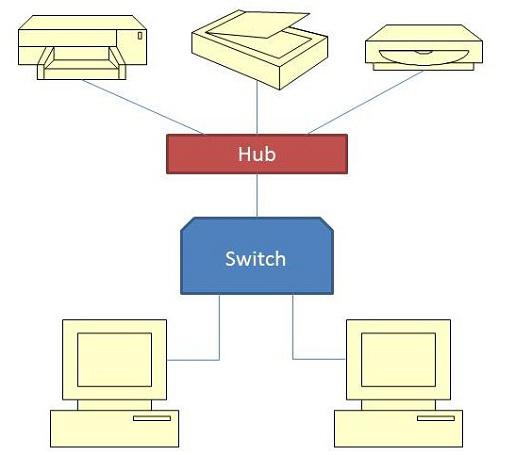 Attach a USB hub to a USB switch to enable two computers to access all the devices connected to the hub.
Here's an example from our lab of the way you can maximize the USB2-SWITCH2's potential:
Connect a PC running Windows 7 and a Mac Mini running OS/X.
Attach a Plugable USB2-HUB-AG7 powered seven-port hub to the switch.
Plug the following devices into the hub:

A Plugable USB-VGA-165 display adapter (set to mirror the main display)
A Plugable USB2-E100 10/100 Ethernet adapter
A USB-based keyboard and mouse
With a single button press, you can switch access to a mouse, a keyboard, a display, and a network connection between two computers running different operating systems. And you'll still have three ports in the hub to spare for a printer, scanner, external hard drive, webcam, or any of the multitude of USB-based devices that exist. Watch the video below to see our configuration in action.
The switch requires no drivers. Just connect it to any two computers with USB 1.1/2.0 ports via the included five-foot USB A/B cables, attach a device or hub, and that's it. Be aware that the attached device might require drivers to use it with your computer's operating system. The first time you switch access to the device, you may either be asked to install drivers if you haven't already or receive an error if your computer's operating system can't recognize the device. If you switch to a hub connected to multiple devices, you may have to go through driver installs for all those devices.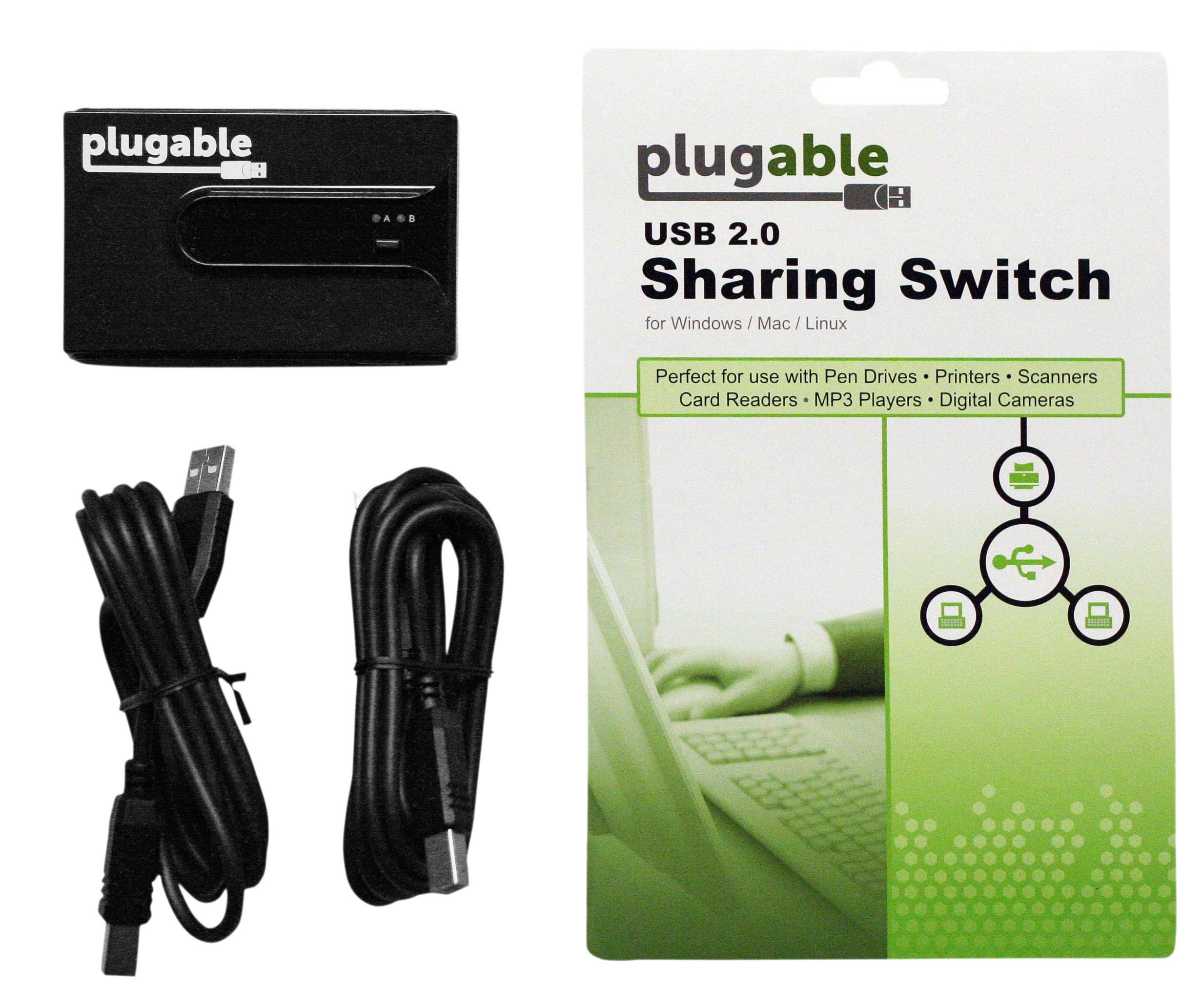 The USB2-SWITCH2 is available at Amazon.com. We'd love to hear your stories about how you use this incredibly simple but highly effective device in your home or office. If you have any questions about its functionality or have trouble getting it set up, write us at support@plugable.com. We're here to help.