Originally authored by: Bernie Thompson, July 5, 2011
Windows 7 will detect and pop up a wizard to install drivers when our Plugable USB to Serial adapter is plugged in, but it's also easy (as essential on other operating systems) to install the driver software first.  Here's how.
Get the driver from:  https://plugable.com/drivers/prolific/
You'll want to download the driver and unzip it anywhere on your desktop. Once you have, double click on it to start the installation. 
The installation is relatively simple and no questions are asked. When it's done you should see something like this: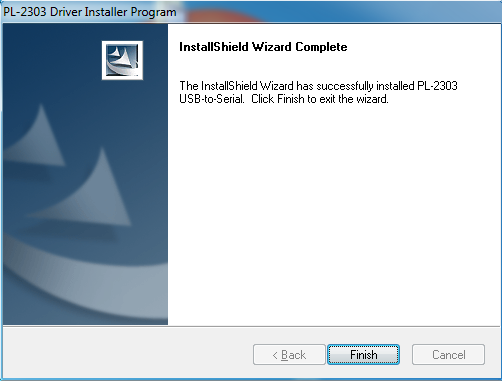 Now go ahead and connect the adapter. You should get a pop-up looking like this:

Finally Windows should report that the device has been installed:

On Device Manager you should be looking at something like this: